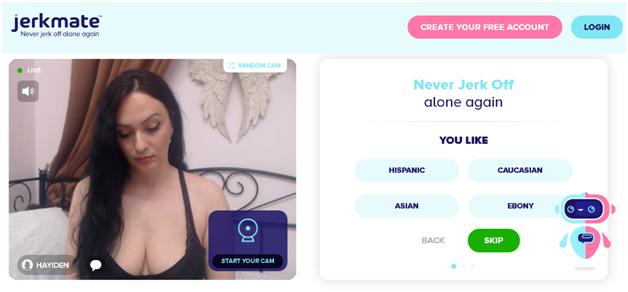 Are you looking for a slight change of tune when it comes to your porn experience? Then try using sex cams to find your new favorite jerk off buddy! This could be the only change you need to get your libido up and running again. And if you want to try exploring the world of webcam sex, then we suggest that you try JerkMate.com.

Jerk Mate is a new sex cam site that promises you to "never jerk off alone again." And thanks to thousands of beautiful, horny cam models they have on the site, you will never have to. Find the perfect jerk buddy who can join you in your nightly masturbation sessions on the couch.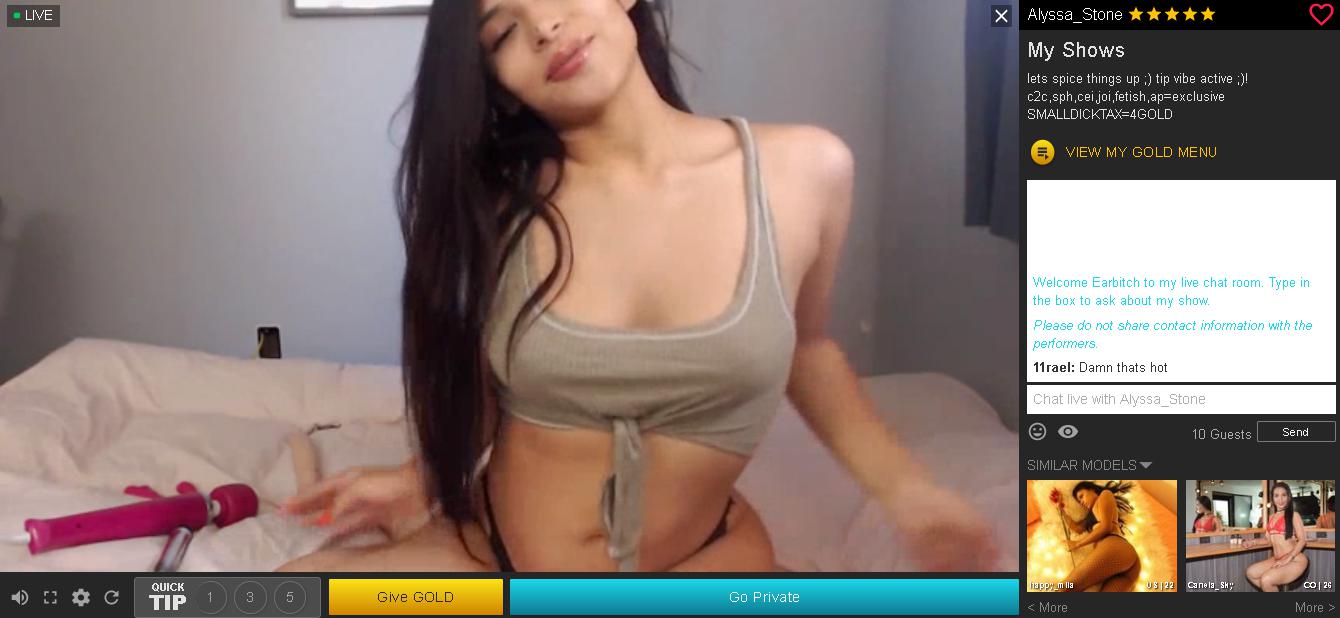 And because their desire is to be more inclusive to everyone, Jerk Mate is not just for guys who are looking for sexy jerk mates. This site also caters to others who are looking for guy cam models, couples, and transsexuals. To access the last two catalogs, just click the "Advanced Search" found at the bottom of the search box.
To get you started though, you must first register for an account. On the homepage, click on the "Create Your Free Account" button at the top of the page. You can either log in using your existing Google account or enter a valid email address and have it verified.
Once you are logged in, you can now access their catalog of cam models. Each cam girl specializes in one or more porn categories most of us love. Feel free to choose one cam girl as a jerk buddy based on category, location, and the language they speak.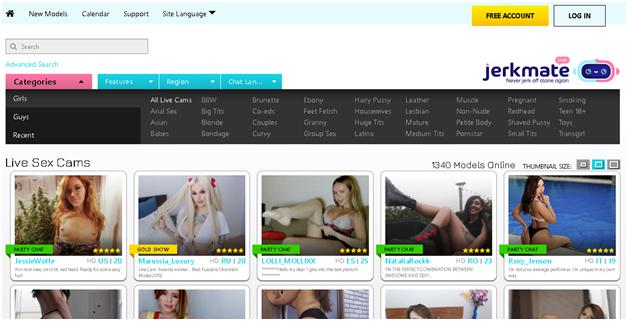 If you can't decide from the thousands of cam models they have on hand, don't worry. Jerk Mate would happily take it off your hands. Firstly, you must go back to the homepage before you logged in. You will then be greeted by Jerky, Jerk Mate's mascot robot, and personal assistant. He will ask you a series of questions that would help him find a girl that best matches your ideal cam model. Answering him is totally optional, of course.
In the homepage, you will find a random cam window. This space will randomly pair you up with a cam girl that best matches the descriptions you gave to Jerky. But even if you chose to ignore this adorable robot, you still get to have a random cam girl popping up in your random cam. If you like the recommendation, just click on her profile or type in her username in the search box on the main page, and jerk away!
If it so happens that you did not like what Jerky just showed you, you can always click on the "Random Cam" button at the top of the window to bring you to the next random model. You can abuse it as many times as you want. But you need to decide quickly. You don't want to spend the whole night clicking on a button instead of jerking, right?
The good news about this site is that you don't have to pay a dime to enjoy their content. Most of their sex cam shows are free and available 24/7. So if you want to explore the world of sex cams without having to pay for a premium membership, then we suggest you try Jerk Mate now!