Tommie Jo has an extensive library of photo galleries hosted here at Babepedia.  With one look at her it is easy to see why.  She is absolutely gorgeous and has some seriously dangerous curves.
I've noticed on her profile page that some people are voicing their displeasure at the oversized breast implants she chose.   While I agree that she was beautiful before the implants, I also understand that these type of things are personal preferences both on the girl's part as well as her admirers.  Personally, I prefer a 'plastic' girl with accentuated features such as giant fake tits, tall stilettos with fishnet stockings and tattoos with some words dotted down her wrists.  But to each his own, right?
Thank goodness we each get to keep our own bookmarks for the plethora of babes indexed here at Babepedia.
Below is a recent gallery of Tommi Jo rockin' the hell out of a bikini: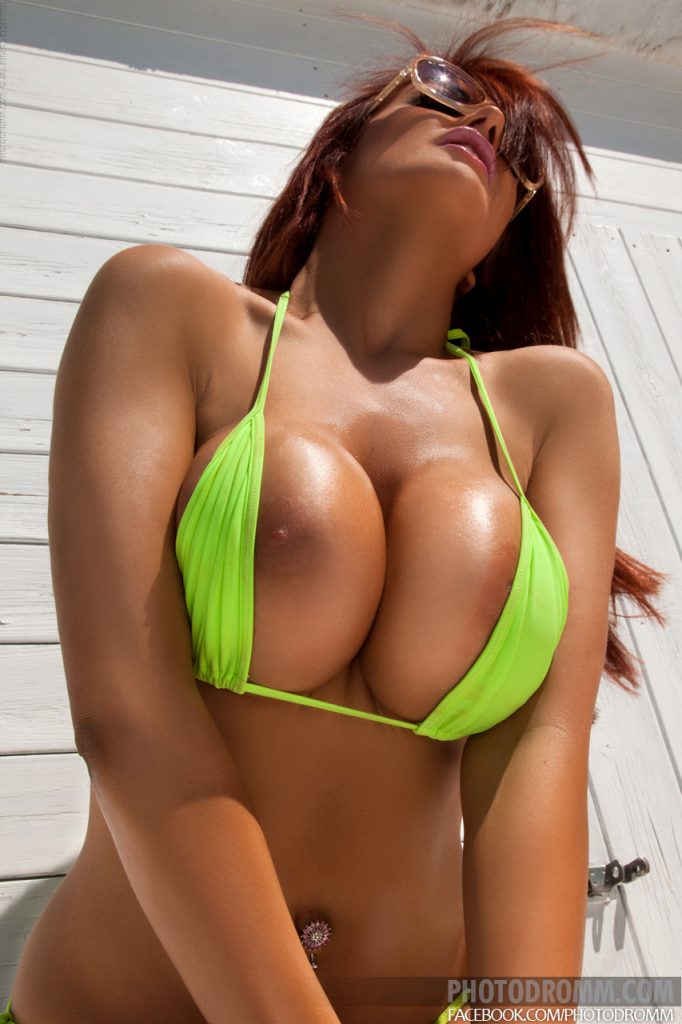 Happy holidays from Team Babepedia!