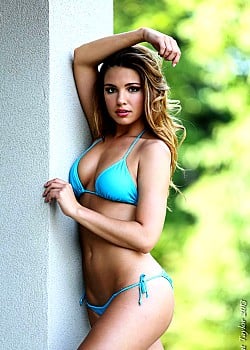 Jessica Ashley
aka Jessica Kristen / Jessie Dreamchaser / Erika Monkey / Jessica Deluge
Rollover to rate this babe
Age:

28 years young

Born:

Friday 8th of December 1989

Birthplace

: Detroit, Michigan, United States

Ethnicity:

Caucasian

Profession:

Model

Hair color:

Brown

Eye color:

Brown

Height:

5'9" (or 175 cm)

Weight:

130 lbs (or 59 kg)

Body type:

Slim

Measurements:

32D-25-36

Bra/cup size:

32D

Boobs:

Real/Natural

Achievements:
About Jessica Ashley
Her boobs are natural in the pics posted here, but she has since gotten implants.
Jessica Ashley Galleries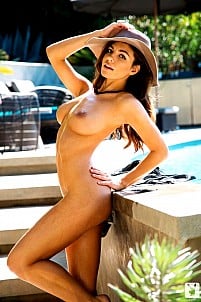 Naked Jessica Ashley in the pool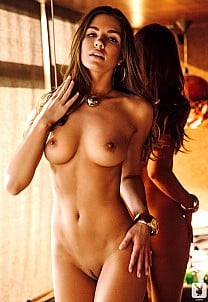 Come to Jessica Ashley her crib and strip down
Jessica Ashley Photos (Uploaded By Our Users)
Leave a comment
Commenting is disabled for non-registered users. Please register and login if you want to leave comments.
Comments by the users
I checked 5 top sites with her bio and they all said Natural. Boobs field locked until proven without a shadow of a doubt otherwise. -Co-admin
Posted by mobiryder | 2018-05-06 04:31:29 Report
Who cares if they're real or fake? She's smoking hot.
Posted by lonsty | 2018-01-24 22:12:55 Report
An injustice that was not playmate of the year
Posted by Cesar | 2017-12-30 17:43:24 Report
Boobpedia is not a relevance for that. The most bios are full of lies.
Posted by Hayden-Fan | 2016-12-10 18:37:28 Report
Because I visited their pages a lot last summer and there was debate in the discussion page.
Posted by Maxmoser3 | 2016-09-26 13:13:41 Report
But you aren't a member of Boobpedia. How could you know?
Posted by Athanatophobos | 2016-09-26 04:08:42 Report
Still doesn't make a difference. I mean it's like the Melissa Debling or Abigail Ratchford real or fake debate last year on boobpedia.
Posted by Maxmoser3 | 2016-09-25 19:14:33 Report
I upload a new pic of hers. I think everybody can see she's got enhanced her boobs.
Posted by Athanatophobos | 2016-09-25 00:47:06 Report
Everyone athanaphobos is a troll. He only wants people to agree with him. If you don't he"ll bitch at us and attack us. So I'm not gonna be polite just straight up honest. This is my last time visiting this website bastards.
Posted by Maxmoser3 | 2016-09-22 14:34:39 Report
Once again, politer, please. You know I'm very famous for my work in Boobpedia and vef. The pics show she's got enhanced boobs. Don't forget Hayden was very rude so it shows he may be wrong, no?
Posted by Athanatophobos | 2016-09-22 11:58:57 Report
No I'm not gonna be politer. People on here fight like little kids over nonsense athanaphobos in talking to you. Just calm down and get over it. I've seen the pictures on boobpedia they didn't look fake to me. Just stop attacking people and get over it ok.
Posted by Maxmoser3 | 2016-09-22 10:59:01 Report
I will add, you miss your target, because I think several people are tired by Hayden's bad behavour, don't they. I try to discuss but he's rude and say ''troll" or "moron" everywhere. I don't understand why the adm didn't do anything against him.
Posted by Athanatophobos | 2016-09-22 01:44:22 Report
Hey, Maxmoser3. I'm not alone, don't forget we all discuss about her about they are fake or real in Boobpedia. So, Hayden is the only one who believe she's got real breast. And, please, be politer!
Posted by Athanatophobos | 2016-09-22 01:37:09 Report
Hey athanaphobos , shut the up would ya. You're antagonizing someone you don't even know or even seen on the Internet. So stop bitching about if a woman has real or fake breasts, it really doesn't matter.
Posted by Maxmoser3 | 2016-09-21 20:58:17 Report
But, why didn't you answer when the admin asked you some explanations? Why do you have such a bad behaviour?
Posted by Athanatophobos | 2016-09-21 11:34:04 Report
Stop edit all the bios from real to fake moron
Posted by Hayden-Fan | 2016-09-21 11:32:45 Report
Hayden-Fan didn't answer, so that means he knows he was wrong.
Posted by Athanatophobos | 2016-09-21 11:26:37 Report
Hey guy. I respect Hayden but he's very rude. I shew him evidence Jessica's got implants now in a new set of pics which everybody can see in her boobpedia talk. But I give up, I'm tired to talk with Hayden and his wild changes. I let "real" because this "war" could last forever.
Posted by Athanatophobos | 2016-09-19 02:36:46 Report
She's very hot! It really doesn't matter if her's are fake or not. In pictures, you would see a fake breast. Look at someone like Cindy Margolis in her playboy pics or Tahlia Paris or even a porn star like Christy Mack or Sophie Dee they look fake or even Mia Khalifa theirs looked fake. An implant has a scar, or weird lining Jessica's don't have those in pictures I can't tell a scar or marks on the areola.
Posted by Maxmoser3 | 2016-09-18 21:09:26 Report
Admin here. Guys, please stop fighting and respect each other. Nobody is a troll here. Now about those boobs... They're big, but I cannot find any proof that she got implants. I mean, in older photos they're very big as well and I haven't found any interviews or anything where she claims they're real or fake. Instead of picking one side, I'd like to see some proof. Hayden-Fan and Athanatophobos, can you defend your case?
Posted by Pryda (admin) | 2016-09-18 13:20:17 Report
I reported you for your wild change,troll!
Posted by Hayden-Fan | 2016-09-18 07:31:15 Report
You're ridiculous and I will report your wild changes. Everybody can see she's got implants now. You're too stubborn for your own good.
Posted by Athanatophobos | 2016-09-18 07:08:37 Report
Stop edit every day her bio again. Her breasts are 100% real not fake, moron!
Posted by Hayden-Fan | 2016-09-18 06:16:43 Report
I'm not a troll. I'm one of the most importnt member in boobpedia and vef and we work a lot as to prove what we say. She's got implants now, everybody can see that.
Posted by Athanatophobos | 2016-09-15 03:17:07 Report
Sorry,troll there is no proof for fake breasts.
Posted by Hayden-Fan | 2016-09-15 03:05:13 Report
We shew you proof.
Posted by Athanatophobos | 2016-09-14 12:06:03 Report
You better stop saying she got implants, stupid troll!
Posted by Hayden-Fan | 2016-09-14 11:33:39 Report
Stop saying she's got natural boobs. Everybody can see she's got implants. Are you blind? Look the pics in Boobpedia, dammit!
Posted by Athanatophobos | 2016-09-12 11:18:50 Report
Are you stupid or something? I posted stop edit her bio, troll!!!!!!!!!!!!!!!!!!!!!!!!
Posted by Hayden-Fan | 2016-09-12 10:02:00 Report
And again stop edit her bio from real to fake,troll!
Posted by Hayden-Fan | 2016-09-11 14:31:27 Report
I saw the pics and there is no sign of fakeness!
Posted by Hayden-Fan | 2016-09-11 12:50:06 Report
I show the proof!! Did you see the new pics of hers?
Posted by Athanatophobos | 2016-09-11 11:22:52 Report
Her breasts are natural not fake, troll!
Posted by Hayden-Fan | 2016-09-11 11:18:54 Report
I think you're actually the troll. I shew you a proof and you didn't want to see it.
Posted by Athanatophobos | 2016-09-10 03:38:31 Report
Stop edit her breasts from real to fake, troll!
Posted by Hayden-Fan | 2016-09-10 03:30:47 Report
Somehow, we show you some of her new pics and nobody can deny she's got enhanced boobs now.
Posted by Athanatophobos | 2016-09-10 02:31:58 Report
I'm part of it, lol.
Posted by Athanatophobos | 2016-09-10 00:47:43 Report
Sorry, Boobpedia is full of trolls!
Posted by Hayden-Fan | 2016-09-09 14:59:48 Report
obviously, yeah, she's got implant. We can't send link but see the pic in Boobpedia's page and you'll see the differences.
Posted by Athanatophobos | 2016-09-09 04:32:28 Report
She don't got implants!
Posted by Hayden-Fan | 2016-08-08 17:00:04 Report
She has recently gotten implants, but I don't know how big they are now.
Posted by Raelian_Star | 2015-09-28 21:43:58 Report
See me I am Mimi Sexy Mimi
Posted by Mimi | 2014-08-17 18:08:11 Report
She is just adorable!!
Posted by dirtyoldan | 2014-07-10 19:40:21 Report