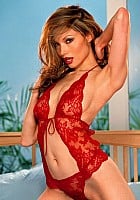 Lynn Thomas
aka Linn Thomas
Rollover to rate this babe
Lynn Thomas biography
Achievements:
Linn Thomas (also known as Lynn Thomas) (born January 21, 1976 in Newport News, Virginia, United States) is an American erotic model.

Thomas became a Playboy Playmate in May 1997. In October 2000, she became a Penthouse Pet of the Month and the first pin-up model in history to have appeared in both Playboy and Penthouse as a centerfold model. She has also modeled for Perfect 10 and Danni's Hard Drive

Thomas has also operated her own website and performed as an exotic dancer. In 2003, she appeared with Victoria Zdrok in the high-gloss erotic film Temptation, directed by Michael Ninn.

Measurements: 34D-25-35
Height: 5' 7"
Eye Color: Brown
Hair Color: Brown
Birthday: January 21, 1976
Birthplace: Newport News, Virginia
Ethnicity: Asian / United States
Weight: 108 lbs
Shoe Size: 7
Official Website:
http://www.thomastime.com/
Lynn Thomas galleries
Lynn Thomas posing in sexy black lingerie
Lynn Thomas showing her pussy in close-up
Linn Thomas wearing flowery top and black stockings
Linn Thomas in sexy black see-through lingerie and stockings
If you want to see more of Lynn Thomas on Babepedia, you can add her to your requests by click this link:

6 users have her on their requests list.
User links
Lynn Thomas videos
No videos yet.
User comments
I wanna crawl up in yer pussy an live there
Posted by Wanker on gallery 371368 | 2012-09-07 23:39:56 (Report)
So beautiful
Posted by anonymous on gallery 371368 | 2012-09-07 03:30:07 (Report)
I would stick my throbbing cock deep in her wet mouth as she sucks me to climax.
Posted by anonymous on gallery 371358 | 2012-09-03 20:01:03 (Report)
I would stick my throbbing cock deep in her wet mouth as she sucks me to climax.
Posted by anonymous on gallery 371358 | 2012-09-03 20:01:02 (Report)
I wish I could put my member in her twat.

Posted by Rimshot on gallery 371358 | 2012-09-02 12:23:55 (Report)
Those folks on the left that you're cietbraelng, particularly the odious Malloy, criticize the Democrats for not being Leftist enough. That's true.However, it is not true that the conservative talkers are simply partisan Republicans. They are, however, committed conservatives. To that end, almost every successful rightwing talker, from Rush to Levin to Medved to Beck, attacks the mainstream GOP regularly for not being conservative enough.So, really, they're doing what you say the Left is doing, except (a) they're coming from the Right, not the Left, (b) they have actual audiences, and (c) they aren't humorless jerks about it like Malloy.You have to be wearing earplugs not to hear the truth of that. The only reasonable conclusion is that you don't know what you're talking about because you don't really listen.
Posted by Kouzamt on gallery 359102 | 2012-02-17 22:55:08 (Report)
I live in New York. Even if I did not agree with her. She was alayws funny. WABC lost a talent when she was firedd. I find it impossible to listen to ABC now. It is the same over and over...Obama this and Obama that... Sean, Rush, Levin...they are all have the same message... it gets dull and boring.
Posted by Remzi on gallery 337874 | 2012-02-17 20:26:15 (Report)
Another one w. whom I have found it difficult to find good galleries. If what Mosura is telling us is true, sucks to hear that she has a lousy attitude.
Posted by jackinthebeanstalk | 2011-05-16 14:49:16 (Report)
I'll never forget how good she looked in Playboy. Unbelievably Gorgeous. The best ever.
Posted by Wazza on gallery 337874 | 2010-12-18 04:50:09 (Report)
Beautiful Asian babe, all natural and obviously not shy.
Most of her work, especially these sepia-toned photos, is considered 'art'.
If you ever wanted to know what what Francine Dee looked like
without all the "enhancements", and still willing to show all,
like she did ten years ago, look no further than Lynn Thomas.
Posted by Mosura on gallery 359102 | 2010-10-06 11:49:00 (Report)
wwwaaaauuuuu i like very muchhhh
Posted by andydemonio on gallery 359102 | 2010-06-23 00:23:21 (Report)
More of Lynn Thomas at the PlayBoy site: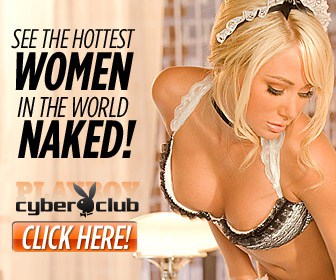 Babe categories
Playboy Playmate - Black (hair) - Pornstar - Penthouse Pet