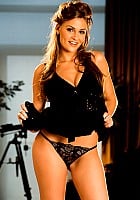 Jordan Monroe
aka Emily Ranheim
Rollover to rate this babe
Jordan Monroe biography
Achievements:
Jordan Monroe (born Emily Ranheim on April 14, 1986 in Denison, Iowa) is an American model from the state of Nebraska. She was selected as the Playmate of the Month for the October 2006 issue of Playboy. She is currently a student at the University of Nebraska-Lincoln. Monroe is no longer in a relationship with UNL wide receiver, Terrence Nunn.
Official Website:
http://www.playboy.com/girls/playmates/directory/200610.html
Jordan Monroe galleries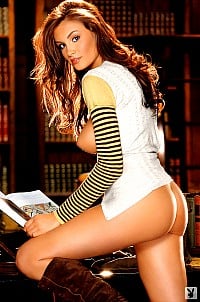 Jordan Monroe Playboy Playmate October 2006
Jordan Monroe taking a shower
If you want to see more of Jordan Monroe on Babepedia, you can add her to your requests by click this link:

38 users have her on their requests list.
User links
Jordan Monroe videos
No videos yet.
User comments
Thanks keep it up تنقل قنوات الجزيرة الرياضية مباراة المنتخب المصري مع مضيفه منتخب غانا في ذهاب الدور الفاصل المؤهل لمونديال كأس العالم بالبرازيل 2014
Posted by Egypt Ghana | 2013-10-15 11:05:54 (Report)
fucking incredible :O
Posted by renay on gallery 370645 | 2013-07-14 14:21:23 (Report)
vagina mungil
Posted by hed on gallery 266873 | 2012-11-15 11:35:26 (Report)
Gorgeous Husker babe with a gorgeous body!!! Beautiful face, eyes, and smile! Awesome breasts and nipples!! Beautiful ass!!! Gorgeous legs and thighs...wow!!! I know of one other Nebraska honey who's even hotter than Jordan....Joyce, you know who you are!!! Love you!!
Posted by anonymous on gallery 370645 | 2012-05-09 20:30:29 (Report)
Last one to utilize this is a rotetn egg!
Posted by Lesa on gallery 370645 | 2012-01-10 16:54:00 (Report)
delicioso nalgas muy bueno!
Posted by bobafet on gallery 370645 | 2011-12-12 22:35:20 (Report)
Between 2000 and currently there are 3 Playboy Playmates that are
my favorites and Jordan Monroe is one of them. Thank You Jordan and Babepedia.
Posted by Masturhand on gallery 370645 | 2011-09-23 02:41:49 (Report)
I love that ass, and those titties are incredible.
Posted by anonymous on gallery 370645 | 2011-09-21 04:26:35 (Report)
FIRST!
Posted by anonymous on gallery 370645 | 2011-09-21 00:02:38 (Report)
Thank you Jordan Monroe for taking all your clothes off before entering the shower. So much sexier in shoots like this by making it look realistic, and wishing I could be in the shower with you.
Posted by anom on gallery 266873 | 2011-06-17 23:28:23 (Report)
And you call yourself a Catholic girl. You should be ashamed of yourself.
Posted by dearGod | 2011-06-14 22:43:31 (Report)
Can have a great career as a nude model if she looks beyond PB but avoids sex films. Would still only be 25 or so.
Posted by jackinthebeanstalk | 2011-05-19 16:03:07 (Report)
WOW I would love to fuck you so hard that you would never forget me
Posted by Theshadow6977 on gallery 266873 | 2011-05-10 12:51:34 (Report)
SAVE ME TOM CRUISE!
Posted by Ricky Bobby | 2010-08-15 18:15:06 (Report)
lol.. You guys are dumbasses. Why do other guys want to hear about your dick? She's there, she's hot, it's obvious that a guy would want her. fuck. say something constructive. btw, also for the fags that think they're talking to her.. You're not. -_- nuff said
Posted by anonymous | 2010-07-13 08:51:29 (Report)
she should be kept naked so everyone can see her big breasts, wide hips, sweet ass, and open cunt and take her at their leisure!
Posted by anonymous | 2010-06-24 10:38:06 (Report)
More of Jordan Monroe at the PlayBoy site: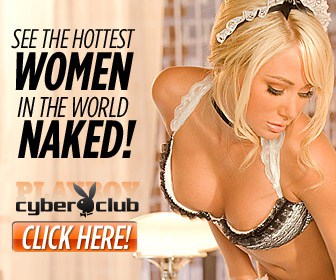 Babe categories
Brunette - Playboy Playmate - Natural Breasts