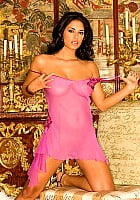 Janine Habeck
Rollover to rate this babe
Janine Habeck biography
Birthdate: Friday 3rd of June 1983
Age: 29 years young
Birthplace: Berlin, Germany
Nationality: German
Profession: Centerfold
Height: 5'6" (or 167 cm)
Weight: 110 lbs (or 50 kg)
Achievements:
Born June 3, 1983 in Berlin, Germany. She's a German model. Was the Playmate of the Month (February 2004) and Playmate of the Year 2005. She was later the September PMOM in 2006 for the U.S. edition of the magazine.

In November 2005 Janine Habeck was awarded the title Miss Centerfold by readers of the German edition of Playboy, celebrating the 400th issue of the magazine.

Bust: 36"C (91cm)
Waist: 26" (66cm)
Hips: 36" (91cm)
Janine Habeck galleries
Janine Habeck in pink lingerie showing breasts and pussy
Janine Habeck naked outdoor wearing sunglasses
Janine Habeck in purple see-through dress on couch
Janine Habeck showing her perfect breasts on bed
Janine Habeck as sexy maid in stockings getting ready to shave her pussy
Janine Habeck stripping red bra and black thong in bedroom
Janine Habeck posing naked in living room
Janine Habeck stripping black and white lingerie in bedroom
Janine Habeck Playboy Playmate September 2006
If you want to see more of Janine Habeck on Babepedia, you can add her to your requests by click this link:

31 users have her on their requests list.
User links
Janine Habeck videos
No videos yet.
User comments
Doggie then Missionary oh yea!!!
Posted by Bart on gallery 325090 | 2013-03-30 14:01:02 (Report)
Janine so beautiful. You make my cock stand at attention. I have got to taste your pussy. It looks so fucking sweet. You blowing my cock while I'm eating your pussy out. I will be in heaven. Feeling your talented tongue caressing my cock as you cum in my mouth is making me so damn horny Janine.
Posted by Bart | 2013-01-23 07:27:28 (Report)
Unique Babe
Posted by Sharmota_Egy | 2012-12-14 19:48:50 (Report)
you are sooo sexy; here a cyberkiss for you;
from Chris/vienna
Posted by anonymous on gallery 193314 | 2012-05-18 02:40:59 (Report)
is there a video of this foto shoot?
Posted by anonymous on gallery 325478 | 2012-05-05 11:57:26 (Report)
I cannot believe she ia doing escort ! : //www.divine-girls.com/profile-details/top.php?id=4284&lang=nl#
Posted by Fabio | 2012-05-05 10:33:47 (Report)
good pussy
Posted by masud on gallery 325478 | 2012-01-09 12:29:45 (Report)
I masturbate on you
Posted by anonymous on gallery 193314 | 2011-11-12 03:47:07 (Report)
what a boobs..well maintained
Posted by ntn on gallery 325604 | 2011-09-01 06:33:22 (Report)
such a big ass
Posted by ntn on gallery 325478 | 2011-09-01 06:31:42 (Report)
They should also show the pics of her shaving her anus with that blade. That would be so hot seeing the white shaving foam mixed with the brown of her feces. Lovely. Luscious.That is how American Playboy would have done this photoshoot.
Posted by David Letterman on gallery 325478 | 2011-08-24 19:10:13 (Report)
im a brunette guy two, but her hair is black!
Posted by anonymous on gallery 325604 | 2011-07-23 14:22:46 (Report)
i love u
Posted by anonymous on gallery 370377 | 2011-07-17 12:10:34 (Report)
Can do great in solo nude modeling and should consider other publications as well as Playboy.
Posted by jackinthebeanstalk | 2011-05-23 03:39:17 (Report)
@Janine, thanks for telling the things I would want you to tell me in Germa while we would have sex. Oh yeah, if we were to have that opportunity together, can you wear an EXTREMELY slutty German costume and better yet, can I strip every piece of that costume off you before I plow your extremely HOT body?
Posted by cfh4life | 2011-04-26 18:34:46 (Report)
my girl favorite..... I love very much
Posted by sethi masell | 2011-02-12 22:35:19 (Report)
Very beautiful, sexy woman
Posted by gks68 | 2009-06-14 17:43:07 (Report)
FFFFFFFFFFAAAAAAAAAAAAAAAAANNNNNNNNNNNNNNNTTTTTTTTTAAAAAAAAAAAAAAAAAAAASSSSSSSSSSSSSSSTTTTTTTTTTTTTIIIIIIIIIIIIICCCCCCCCCCCCC!!!!!!!!!!!!!!!!!!!!!
Posted by e | 2008-05-29 13:01:15 (Report)
More of Janine Habeck at the PlayBoy site: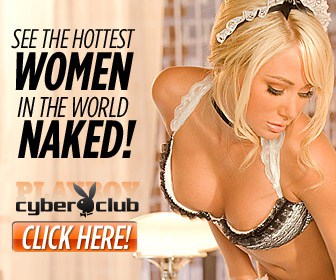 Babe categories
Playboy Playmate - Black (hair) - Southern American - Big Breasts - Penthouse Pet - Natural Breasts