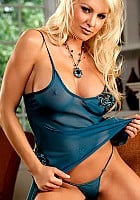 Christi Shake
Rollover to rate this babe
Christi Shake biography
Birthdate: Friday 22nd of August 1980
Age: 32 years young
Birthplace: Baltimore, Maryland, United States
Nationality: Unithe State of America
Profession: Model, Actress
Hair: Blonde
Eye color: Brown
Height: 5'7" (or 170 cm)
Weight: 121 lbs (or 55 kg)
Body type: average
Measurements: 34D-24-34
Bra/cup size: 34
Boobs: real/natural
Achievements:
Christi Shake (born August 22, 1980) is an American model and actress. She is of Czech, German, Polish, Swedish and Dutch ancestry. Shake was chosen as Playboy magazine's Playmate of the Month for May 2002. She has since appeared in numerous Playboy videos and publications.

Christi Shake galleries
Christi Shake Playboy Playmate December 2005
If you want to see more of Christi Shake on Babepedia, you can add her to your requests by click this link:

13 users have her on their requests list.
User links
Christi Shake videos
No videos yet.
User comments
Damn Christi you have my cock standing at attention wanting to get inside you. You on your knees, my hands caressing your hair as you are blowing me. Your hands stroking my cock as you get to sucking hard.
Posted by Hardon | 2013-04-18 09:30:51 (Report)
Pretty nice post. I just came by your blog and wanted to sahaytt I've really liked reading your posts. Any wayI'll be subscribing to your feed and I hope you post again soon!
Posted by Amber on gallery 370495 | 2012-04-27 09:41:17 (Report)
Pretty hot exept for that hidious birthmark on her ass, oh wait, it's just another beutiful woman marred by a tattoo so-called artist.
Posted by Curad on gallery 370495 | 2012-03-15 21:55:03 (Report)
baby I want to explode my cum deep inside to your littel pussy like a volcano then lick every part of your body.
Posted by rifat yilmaz on gallery 370495 | 2012-02-27 06:40:34 (Report)
Christi I would love to give you your birthday f--king !! HB
Posted by anonymous | 2011-08-22 04:37:33 (Report)
I'm not eslaiy impressed. . . but that's impressing me! :)
Posted by Zaiya on gallery 370495 | 2011-08-05 17:25:24 (Report)
I love u. Jeda legea o RAB BAN JAU GA.
Posted by 09888147257 on gallery 370495 | 2011-08-05 10:07:16 (Report)
oh wow i saw her before in srs video game
Posted by dila on gallery 370495 | 2011-07-20 02:34:48 (Report)
Christi let's get your titties to shaking as I am pumping my cum into your pussy. !!!!!!!
Posted by anonymous on gallery 370495 | 2011-07-11 04:30:07 (Report)
Indeed, name fixed.
Posted by Pryda on gallery 370495 | 2011-07-11 03:09:26 (Report)
That's Christi Shake...
Posted by anonymous on gallery 370495 | 2011-07-11 01:19:44 (Report)
oh yea
Posted by anonymous on gallery 370495 | 2011-07-11 00:50:24 (Report)
She's the definition of the blonde bombshell truly amazing
Posted by Half-naked | 2010-11-03 09:58:31 (Report)
Christi Shake has been my ATF playboy playmate ever since her centerfold issue(May 2002) came out. I had the honor of meeting her twice at Glamourcon in L.A. Hell, the first time we met, she signed a poster of her's that has been and probably will remain pinned to my wall(the poster had her in a good pose and it appears like she's about to strip off both her bra and panties) in my bedroom. Whether she's a blonde or a redhead(as she is at the moment), I still think she's cute ,sexy, STACKED, and nice as well. Oh yeah, before I forget to mention this, but If it were possible, I would so love to make babies with her.
Posted by cfh4life | 2010-10-16 16:54:43 (Report)
I know a big black dude that had her. Said he laid her on her back and she took all of him inside her. Tightest pussy he'd ever had. Said she had great titties, he really enjoyed sucking on her nipples while fucking her, and that she let him cum inside her.
Posted by anonymous | 2010-10-15 08:55:48 (Report)
She is the first one of the Play Boy Playmates I have ever known. Her video and photos that gestures in dark green clothes on a sofa are the best for me. I would say that her photos and videos at the early of 2000s' are better than those in these years. I like who she was at the period. She was the dream lover of a teen.
Posted by xingfeng | 2010-09-15 02:48:54 (Report)
More of Christi Shake at the PlayBoy site: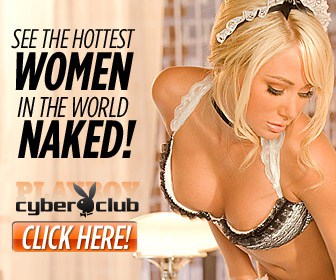 Babe categories
Blonde - Playboy Playmate - Celebrity - Big Breasts